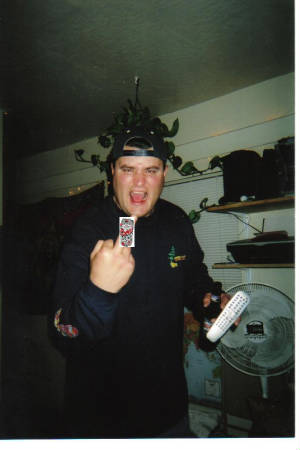 it's a f@#$% miracle!
jam bro!!
griffey... having a moment
Hey, what's up. My name is Drew and I live in Monterey Ca. I'm a musician and I play drums. My favorite style is metal. If you want to jam hit me up at www.dru_mill@yahoo.com. Oh, and by the way, I play on an awesome Roland TD-6 V-Drum kit.... only due to noise control though!!
Here are some good metal bands that I like. Check em' out below!
Shadows fall, Killswitch Engage, Mudvayne, Lamb of God, Fear Factory, Slipknot, Tool, Korn, System of a Down, Damage Plan, Pantera, Metallica, Perfect Circle...
xxxxxxxxxxxxxxxxxxxxxxxxxxxxxxxxxxxxxx
Are you local, wanna jam, wanna just say what's up? Drop me a line in my guest book below